Sponsorship Program & Ministry of Faith Journey Church
Gaarde Christian Day Care is a ministry of Faith Journey Church. As a ministry of Faith Journey, the Deacon board and Senior Pastor govern the Day Care. The church sponsors the Day Care. Faith Journey Church is a voluntary cooperative fellowship with the Assemblies of God. If anyone wishes to have a copy of the doctrinal statement, it is available in the front office.
No attempt to teach Assemblies of God doctrinal distinctives to a Gaarde Christian Day Care child is made. We strive to maintain an inter-denominational atmosphere in the Day Care and with the staff.
Mission Statement
Gaarde Christian Day Care strives to provide a nurturing and safe environment for the development of children through a loving, Christ-centered, Bible based exploration of life through fun and creative venues.
Faculty
Gaarde Christian Day Care put their staff through a vigorous screening process. They go through several interviews and undergo a reference check, Oregon State criminal background check, and nationwide (and international if warranted) background check. All staff, including substitutes, must meet state requirements and go through an orientation process before starting work. Once on staff, personnel continue their education by participating in workshops and seminars.
Our Day Care staff are dedicated to providing a safe, nurturing environment for the children. On-going training keeps staff up-to-date in CPR, first aid, and child development classes.
Meet our Director
Alicia Hufford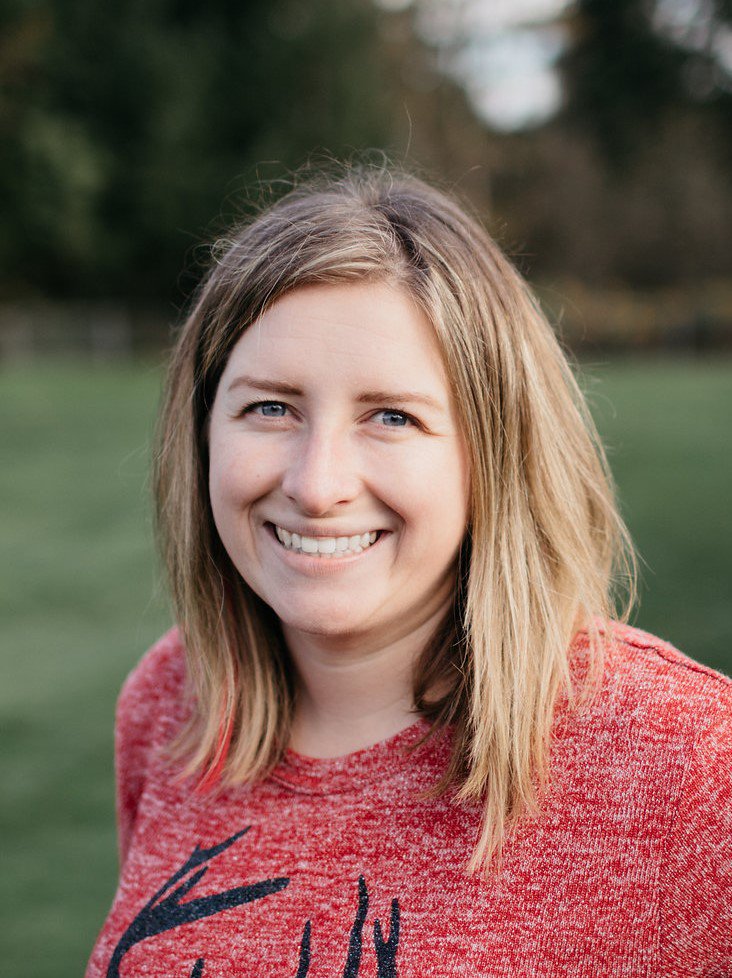 Hours of Operation
Gaarde Christian Day Care is open Monday thru Friday from 7:00am - 8:10am and 11:30am - 6:00pm.
Schedule
Gaarde Christian Day Care is open the Wednesday following Labor Day until the date posted on the calendar, which is typically the first Friday in June.
Gaarde Christian Day Care will be posted with closure dates including the following holidays:
November - Thanksgiving and the Friday after Veteran's Day Observed
December - Christmas Vacation as noted on the calendar
January - Martin Luther King Jr. Day
February - President's Day
March - Spring Break as noted on the calendar
May - Memorial Day
Stay N' Play Dates
Fees & Payments
Cost of day care is $6.00 per hour, per child
A flat fee of $6.00 is charged for day care use from 7:00am - 8:10am
Late pick up charges (after 6pm) will result in a $5.00 charge for the first 10 minutes, and a $10.00 charge for each five minute period thereafter
Day care schedules are due at least 48 hours in advance with payment
There is no drop in day care
Payment for scheduled hours are due regardless of child's attendance
Schedule changes for day care must be submitted 48 hours in advance
If a situation should arise where you need to make a schedule change with less than 48 hours notification, you will be charged an additional $3 per hour, per child, provided there is space available
A permanent schedule can be submitted for consistent schedules
Accounts past due will result in suspension of day care use until account is current
A registration form and printed schedule must be on file in order for care to be provided
Registration
If you are registering for Day Care for the 2019-2020 school year, registration and schedules are due August 1st. This will enable us to better serve our Gaarde families as we plan for this fall. Space is limited and filled in order of registration and schedules received. Day Care for elementary students (ages 5-12 years) is available beginning September 5th. Day Care for preschool students (ages 3 and 4 years) is available beginning September 10th.