"Therefore, as God's chosen people, holy and dearly loved, clothe yourselves with compassion, kindness, humility, gentleness and patience." Colossians 3:12
Mrs. Lehman's 2nd Grade
We are learning a lot of fun things about plants and the world that God created for us. We are enjoying our time together and excited to learn more and more as the year progresses. The students have learned a number of Bible verses that will remind them who they are in Christ. We are also perfecting math facts, time, and money. It's been a great year so far, and we are excited for what's to come.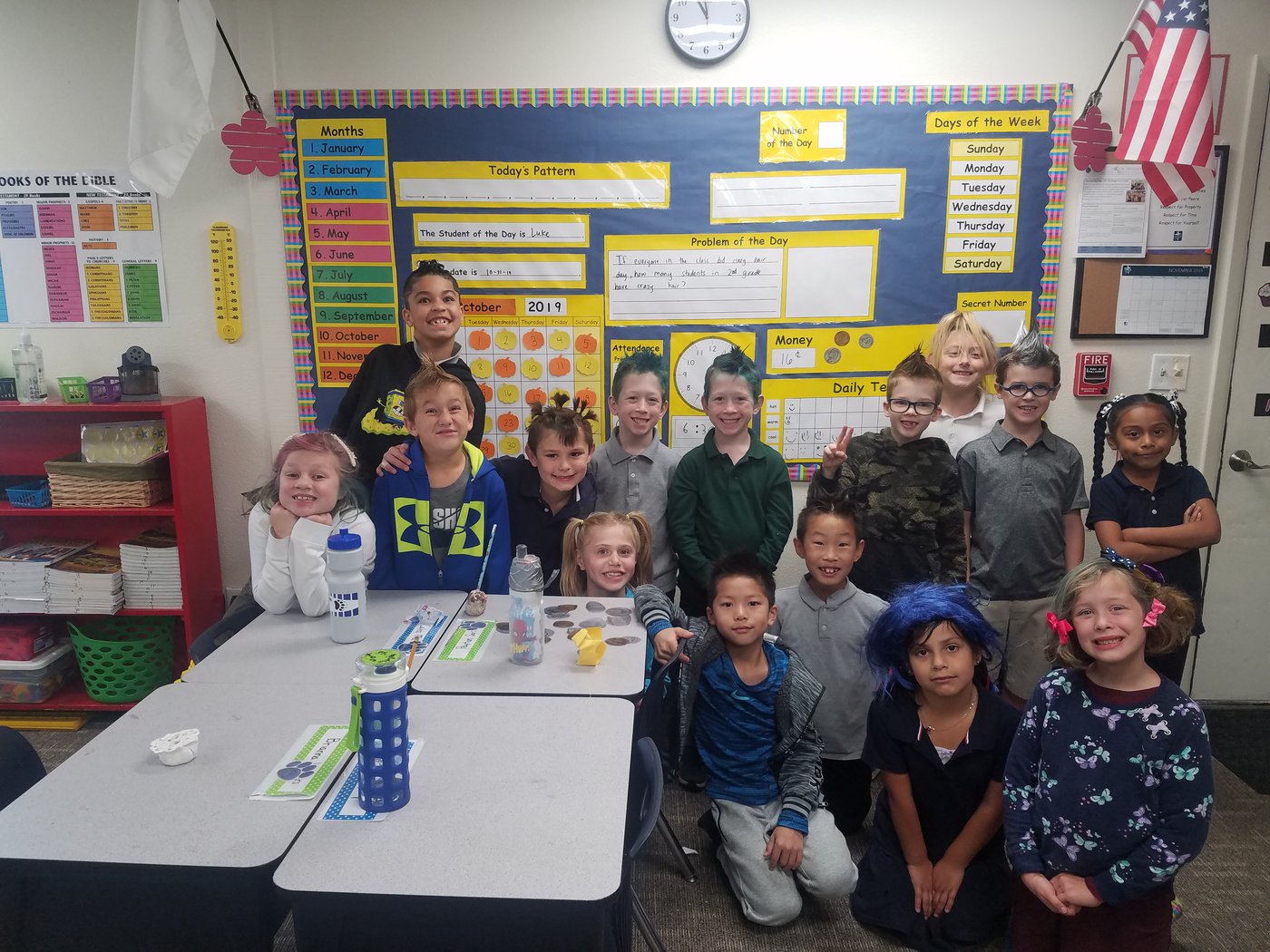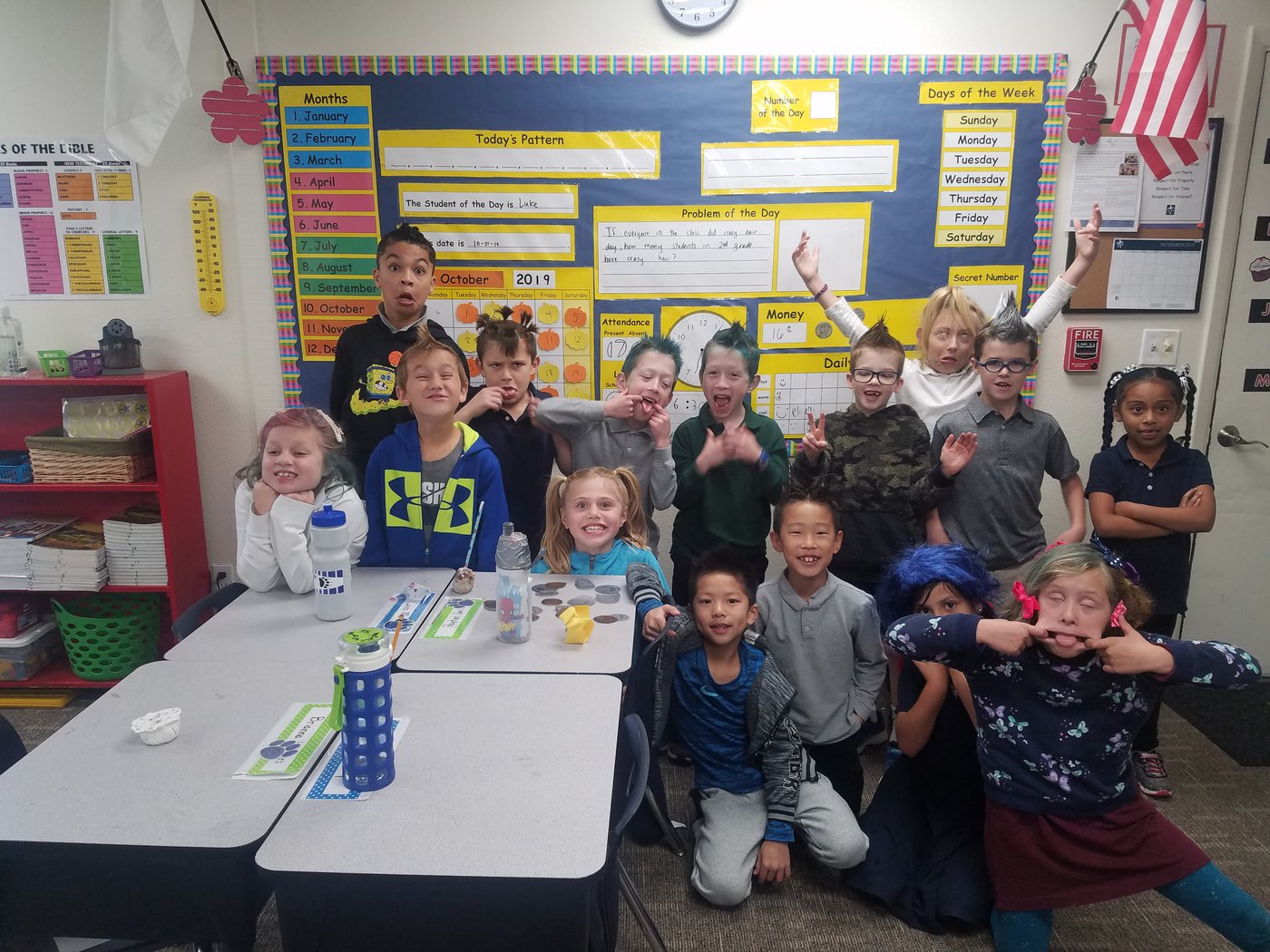 Walk-a-thon 2019 recap:
Here is a recap of all the wonderful things that WAT brought about:
405 prizes were given out to kiddos who worked very hard to get pledges and joyfully walk laps. We had 68 kiddos from 1st through Middle School make 50 lap club this year, such a great goal to strive for. Mrs. Stock's classroom won a class party by bringing in $1,579.55 for the preschool department. Mrs. Boddington's class won a class party by bringing in $3,300.50. We are super proud of all of the students that pushed hard to reach their own goals and to raise the grand total of $25,479.63.
We would also like to say a HUGE thank you to PfG for all of their help and support in preparing for WAT, for helping the day of and for getting the prizes organized. We certainly could not have pulled it off without them!
Important Notes
Pet Policy
For the safety of students and staff, pets are not allowed on campus.
Student Drop Off
For student safety, students need to be dropped off in carline or walked into the building. Thank you for keeping everyone safe.
Hot Lunch Volunteers
We are still searching for 1-2 individuals who would like to put their talent to use in our kitchen. If you feel that could be you, please contact the office for more information. Monday's are currently our biggest need.
Parent/Teacher Conferences
This is a time to connect with the teacher about student progress, goals, questions and concerns. Conferences are not intended for student attendance—parents only please. These are scheduled to be 10-20 minutes (based on grade/teacher). If you feel a longer time is needed, please follow up with teacher.
Upcoming Dates
Spirit Day: Sports Apparel, November 26th
No School: Staff Development, November 27th
No School: Happy Thanksgiving! November 28th-29th