"Peace I leave with you; my peace I give you. I do not give to you as the world gives. Do not let your hearts be troubled and do not be afraid."
John 14:27
Open Arms Fundraiser
We want to say a huge thank you again to everyone who helped make our cookie dough fundraiser a success. We would also like to thank those that came through our modified car line to pick up cookie dough. It was so good to wave at familiar faces. Our goal for this missions project was to raise $3,500 to provide 10 students in Kenya with educational scholarships for an entire year. Because of the awesome support we exceeded our goal. We raised a grand total of $6,336! Below you can see the beautiful thank you note we received from Open Arms. This was because of the efforts so many of you made to help others around the world. Thank you so much!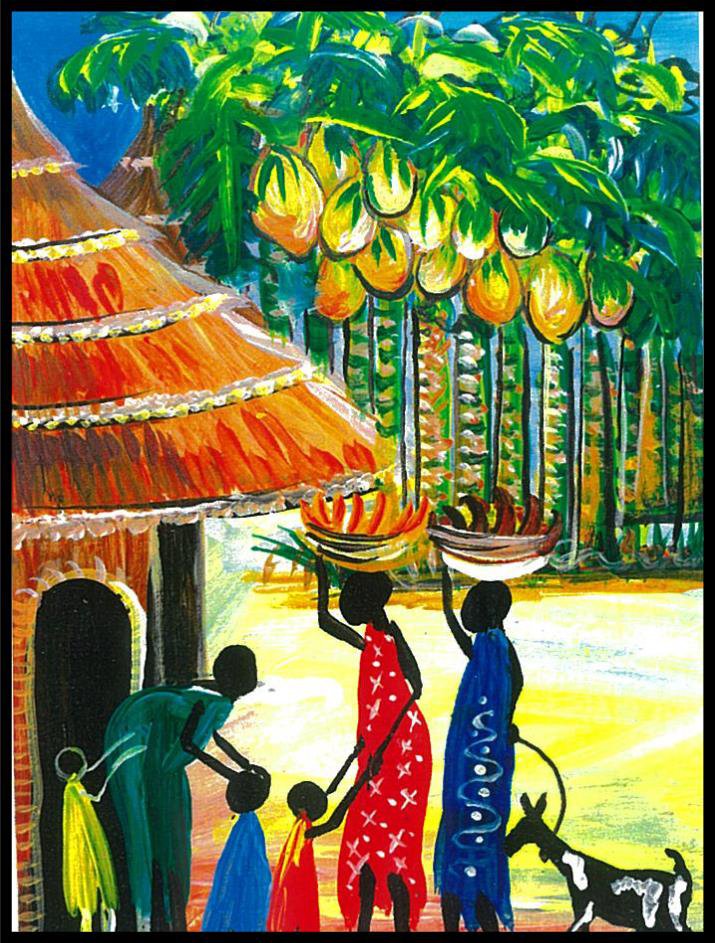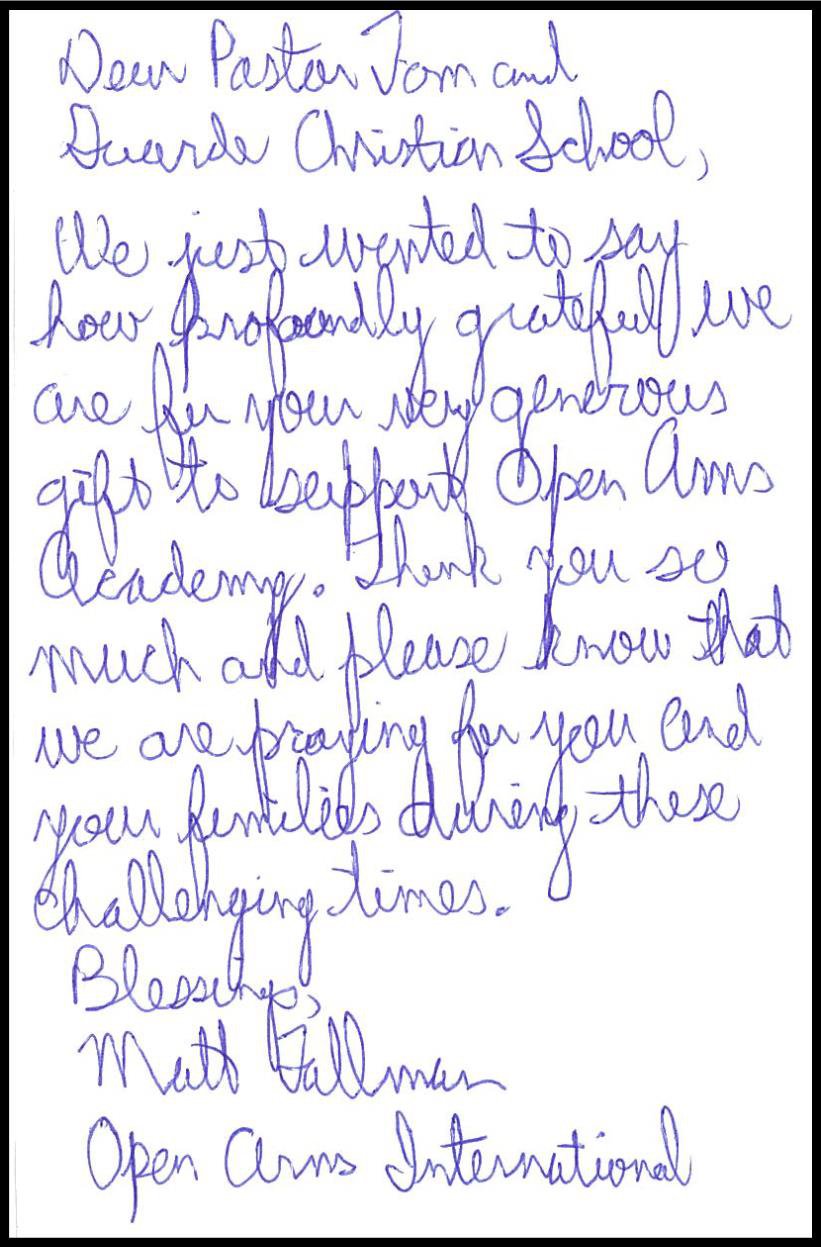 Important Notes
FAQ's
We have created a frequently asked questions area on the COVID-19 page. This has information regarding billing, teacher expectation and hot lunch tickets.
Color Wars, April 15th
Teachers will send out what color their class will be wearing for this day. Let's all work together to brighten up the world wide web by posting your family joining the GCS Annual Color Wars on this day!
Update Information
If you have moved recently, please make sure to let us know so that we can send your packet to the right address.
Website and Resources
We want to encourage you to continue seeking out updates and information for COVID-19 here as we move forward in the next several weeks. Also be sure to follow us on Facebook where you can post your pictures that can encourage one another! We also encourage you to visit fathjc.com/athome for spiritual resources for your family.
Upcoming Dates
Education Packets Mailed, April 2nd
Packages Delivered, April 8th & 9th
End of Quarter, April 9th
No School: Staff Development, April 10th
Easter Sunday, April 12th