"Each of you should use whatever gift you have received to serve others, as faithful stewards of God's grace in its various forms."
1 Peter 4:10
Mrs. Loayza's Kindergarten
Before Christmas break, we had the opportunity to serve the Salvation Army by bell ringing. It was lots of fun and the rain held off as well. First grade and Ms. Faw's class joined us in this service project. We sang carols to shoppers and were able to spread some joy. This month, we are learning all about arctic animals and winter.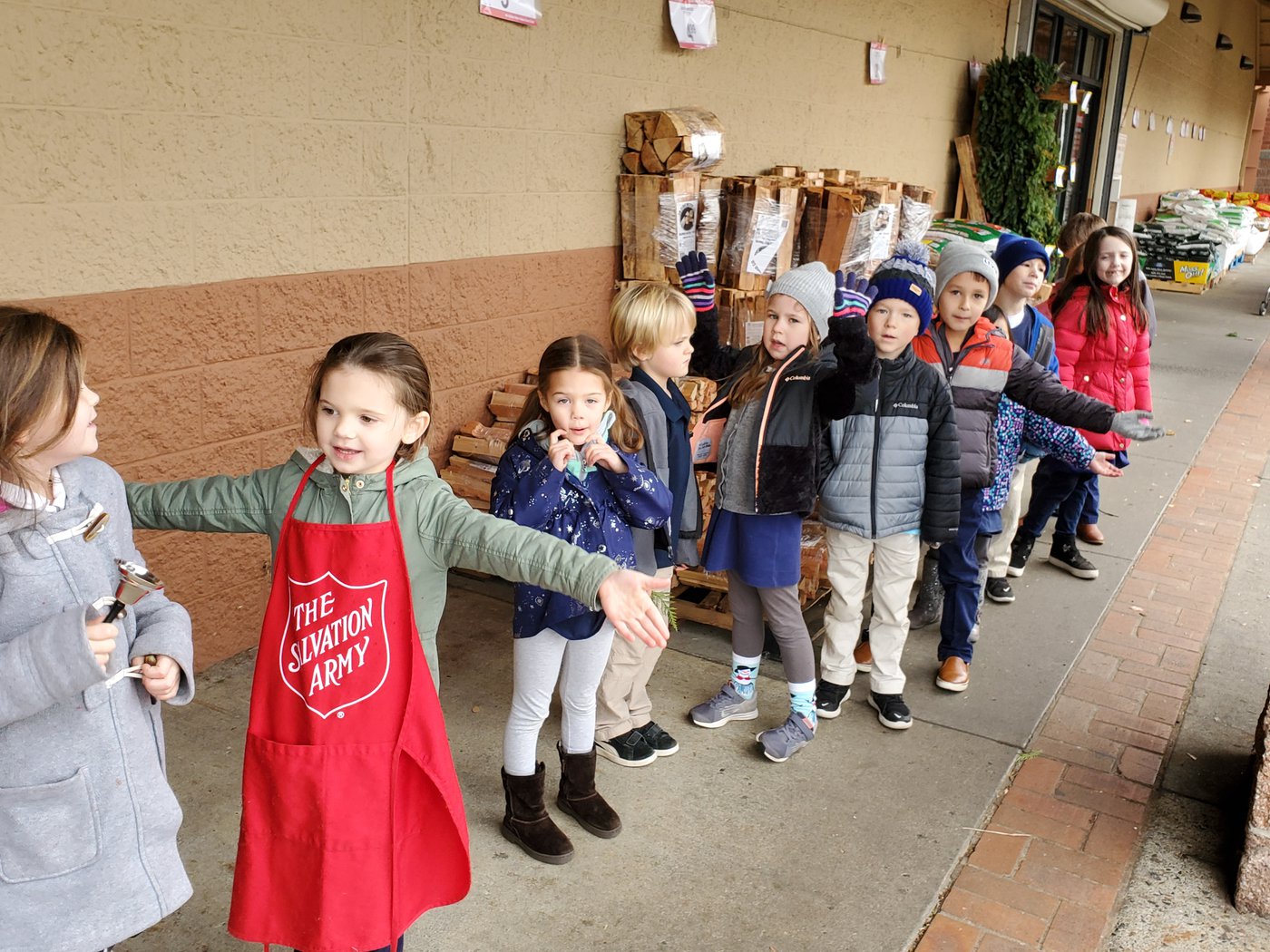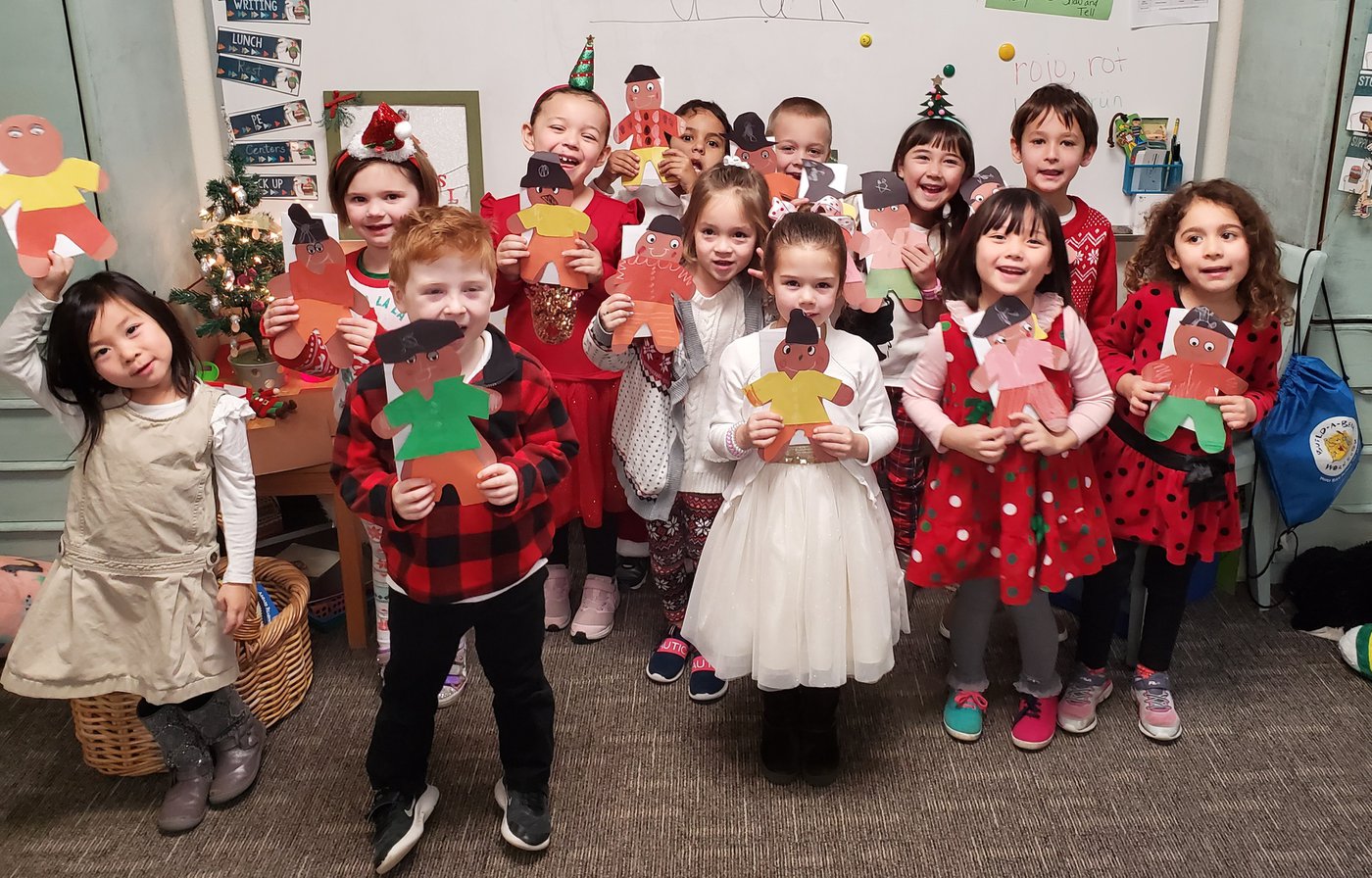 Important Notes
The Scholastic Book Fair is just around the corner. Want to get involved?
· Email pfg@gaardechristian.com to help with
decorating or for questions.
· Sign up with Sign-Up Genius to run a register.
· Register your student for an E-Wallet.
Check out the link below for more information.
Electronics on campus
Middle school students have the privilege of having their cell phones on campus if they are turned off and in their backpack/locker. All other electronic devices should be left at home. The school is not responsible for lost personal items.
Christmas Missions Project
This year Faith Journey Church and Gaarde Christian School were able to raise $3,842 to start trade schools in conjunction with our Uganda Bible School. With a partnering church in Washington we have reached our goal of over $4,000. Thank you to all who gave the gift of skill for life!
Grandparents Day, January 23rd & 24th
Please make note to RSVP by January 17th so that we can prepare for our guests.
Preschool Classes
Jan 23 10:30 T/Th 3's (Gunderson)
5 Day PreK (Mary, Stock)
Jan 24 9:30 MWF 3's (Blossom, Larimore)
10:30 MWF PreK (Gunderson, Hofer)
Elementary/Middle School Classes
Jan 23 9-9:40 Kinder (Faw, Loayza)
12-12:40 4th-8th (Rader, Frisinger, GrosJacques)
1-1:40 2nd-3rd (Lehman, Noss)
2-2:40 1st (Boddington)
Christmas Tree Recycling
The Royal Rangers of Faith Journey Church will be recycling Christmas trees once again this year. Collection days will be January 5th, 12th and 19th. A $5 donation is suggested if you drop the trees off. The group will be able to pick up trees from homes as well. A $10 donation is suggested for tree pick up. Contact the front office with more questions.
Inclement Weather
As cold weather becomes more likely, please remember that GCS follows Tigard-Tualatin School District for school delays/closures. Updates will be available on the Flash Alert app as well as on the Gaarde Facebook page.
Upcoming Dates
Bump Up Day, January 15th
ACSI Spelling Bee, January 17th
No School: Martin Luther King Jr. Day, January 20th
Grandparents Day, January 23rd & 24th
Book Fair, January 23rd-29th