"Do nothing out of selfish ambition or vain conceit. Rather, in humility value others above yourselves." Philippians 2:3
Mrs. Blossom's 3's
Mrs. Blossom's class has had a lot of fun learning all about the letter "T" this month! We've fed the turkey with tweezers and pom poms, put triangle leaves on our "T" shaped trees. We have also made amazing turkey magnets, turkey pot holders, and turkey placemats! This last week, we had our Thanksgiving Feast. There is no better way to end November than by remembering all that God has blessed us with!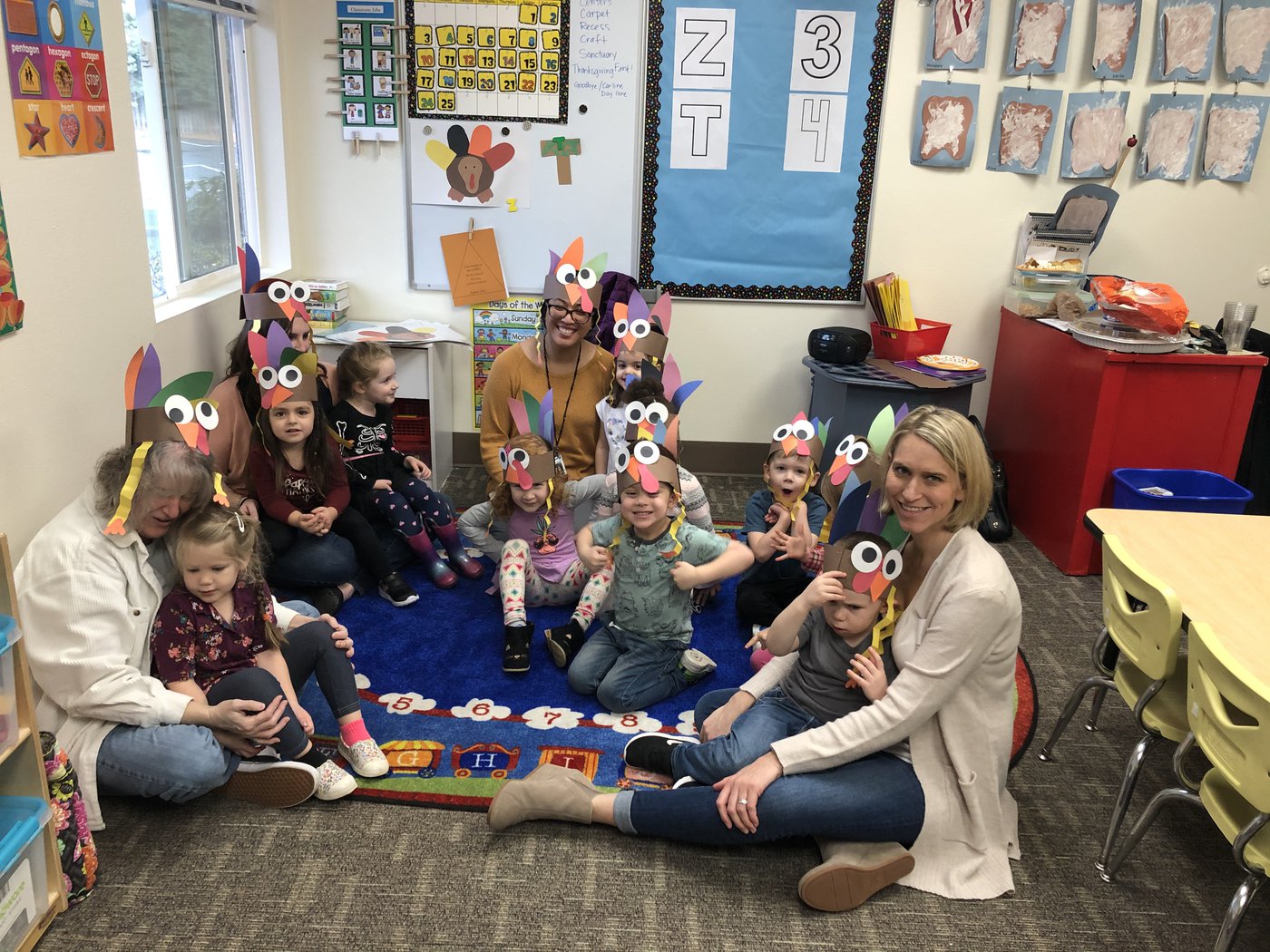 Important Notes
Candy Grams
From December 9th through the 13th, the 5th and 6th graders will be selling candy grams in the foyer just outside of the front office from 8:10-8:25 a.m. to help raise money for our Uganda Christmas Project. A candy gram is a short message and a candy cane that can be sent to your students, their classmates, their reading buddies, teachers, and staff at Gaarde.
Christmas Missions Project
Each Christmas, Gaarde partners with Faith Journey Church to reach out to the world around us. Our goal this year is to raise $4,000 which will go towards supplies and training for our Uganda Bible College Pastors to begin to support their families in tandem with pastoring. The training involved will be in hair design, stitchery, and piggery.
Christmas in Kid City, Dec. 19th at 2p & 7p
You are invited to attend Gaarde's Christmas musical on December 19th, presented by kindergarten and 4th-6th grade students. There will be performances at 2pm and 7pm. All are welcome.
Car Line
Thank you for staying close to the car in front of you and driving slowly on campus.
Inclement Weather
As cold weather becomes more likely, please remember that GCS follows Tigard-Tualatin School District for school delays/closures. Updates will be available on the Flash Alert app as well as on the Gaarde Facebook page.
Upcoming Dates
K-3rd Craft Rotation, December 6th
Candy Grams for sale, December 9-13th
Progress Reports Home, December 12th
Preschool Polar Express, December 13th
Middle School Spring Trip 1st Payment Due, December 13th