Overview
Gaarde Christian School offers academics that are Christ-centered and developed to meet individual student's needs. In grades kindergarten through 8th grade, the curriculum promotes strong academics in the fundamentals of reading, language arts, mathematics, social studies, and science. Students also have the opportunity to participate in music, art, and physical education. All subjects are taught from a Bible-based perspective. Various classroom activities and school events provide avenues for student creativity. We emphasize critical thinking, decision making, and problem solving abilities.
At the Middle School level, emphasis is placed on leadership skills, effective communication, and critical thinking. Students are being prepared for the next level of learning and attaining skills that enable them to have success as life-long learners. Middle School students also have the opportunity to participate in spring trips that serve as a capstone to their academic year. In past years middle school students have participated in various trips including a science camp in Newport, a missions trip in Portland and a Washington D.C experience.
Gaarde believes small and personal class sizes enhance our high-quality academic program and allow teachers to meet the needs and abilities of each student. While individual class size is determined by administration, our general class sizes are as follows:
Transitional Kindergarten, 1:16
Kindergarten, 1:16
First through eighth grade, 1:18
Curriculum
Gaarde Christian School currently uses curriculum published by:
ACSI, Saxon Math, Saxon Phonics & Spelling, BJU Press, Scholastic, and various other publishers.
All grades go through Friendzy, an SEL curriculum geared towards helping students learn how to thrive emotionally and relate to those around them.
Click here to view our curriculum scope.
Enrichment Programs
ACSI Involvement
GCS is involved in many ACSI sponsored events:
Creative Writing Festival
Math Olympics
Spelling Bee
Specials
Potential specials classes can include music, art, drama, Spanish, and PE classes. We believe children are created to worship God through these avenues of expression and fun. These students also take part in the following Creative Art Productions:
Christmas Programs
Creative Arts Festival
Spring Programs
Chapel
Gaarde Christian School is dedicated to giving each student a Biblical worldview. Gaarde strives to do this through Bible classes and weekly Chapel. Chapel is a time for K-8th to come together for worship, prayer and message. The goal of chapel is simple: to strengthen each student's faith.
Missions & Service Projects
Gaarde Christian School is committed to fostering our students' hearts and willingness to help those in need.
School Wide Projects include but are not limited to:
Food Drive for Oregon Food Bank
Partnering with Missionaries
Christmas Missions Project
Individual classrooms serve others throughout the year. For example:
Singing Christmas carols to the local nursing home
Samaritan's Purse
Cleaning local parks
Sorting at Medical Teams International
and more...
Take a tour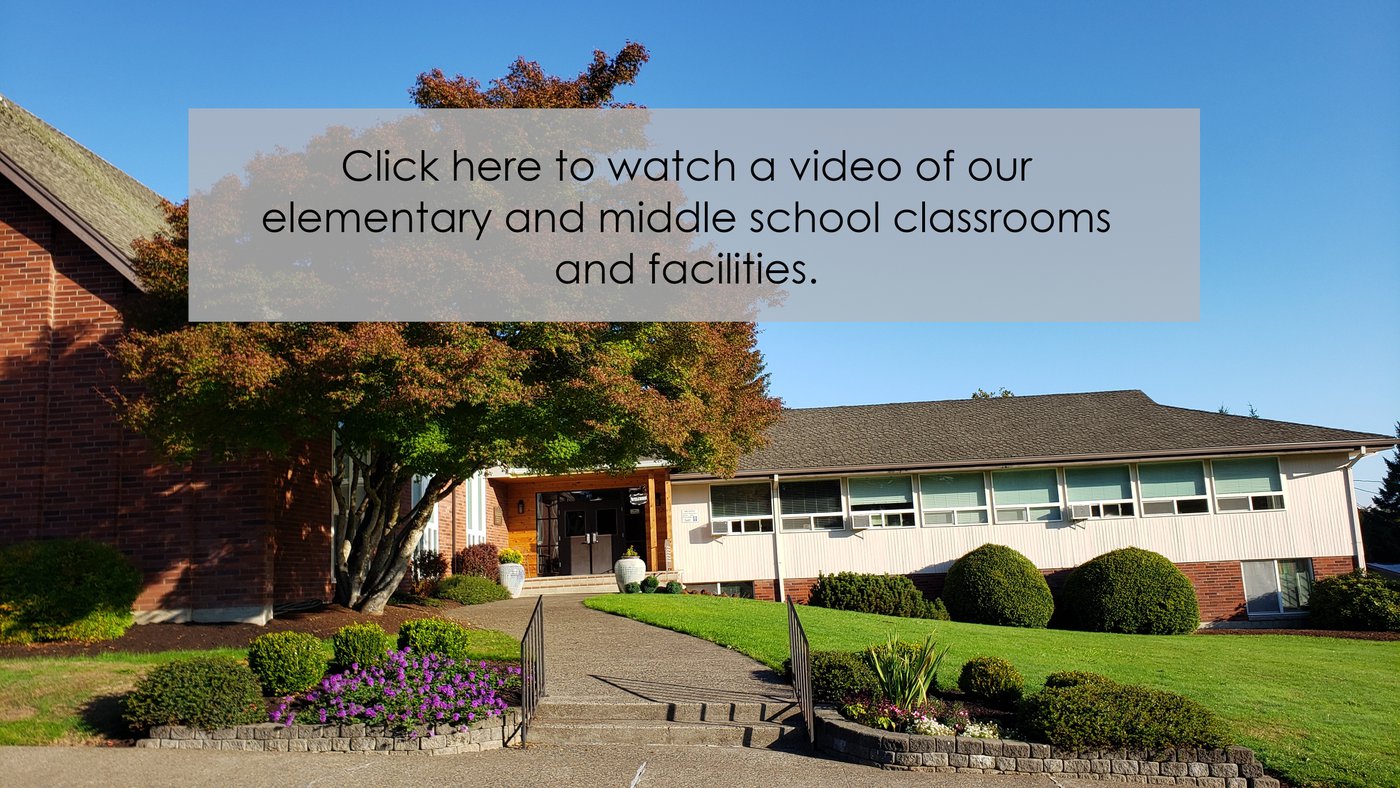 We have put together the above video with photos so that you can see our classrooms and campus. Tours of the campus can be arranged upon request. These will be done in the evenings and on weekends. To schedule a tour, call or email Connie with the information below:
email: c.frisinger@gaardechristian.com
phone: 503-639-5336